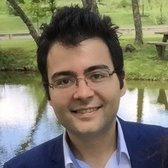 Next Move
I seek multiple PhD students and post-docs in the field of hardware and embedded security. Here is a description of the positions, interested applicants can email me.

Bio
I conduct research on cybersecurity with an emphasis on hardware-based security. The focus of my research is the development of secure systems that prevent cyberattacks targeting hardware vulnerabilities. To that end, my research interests cover applied cryptography, computer architecture, and digital hardware design. Specifically, I study post-quantum (PQ) cryptosystems, lightweight IoT encryption, physical unclonable functions (PUFs), secure computer architectures with side-channel defenses, and malware detection with machine learning. I am a Tenure-Track Assistant Professor at the Electrical and Computer Engineering Department and an Adjunct Professor at the Computer Science Department of North Carolina State University.
Before joining NC State, I was a post-doctoral researcher at The University of Texas at Austin, and I was hosted by Prof. Mohit Tiwari and Prof. Michael Orshansky. I received my PhD degree from Virginia Tech, Secure Embedded Systems Labs led by Prof. Patrick Schaumont. Before my PhD, I was working as a digital design engineer at Vestek R&D Corp. I also hold MS in Electronics Engineering and BS in Microelectronics with Mathematics minor from Sabanci Univesity, Istanbul, Turkey. Here is my CV.
Academic & Industry Positions
Assistant Professor

North Carolina State University, ECE Dept.
Adjunct Professor at CS
Hardware-Based Cybersecurity

Post-Doctoral Researcher

The University of Texas at Austin, ECE Dept.
Security, Privacy, and Computer Architecture

Graduate Research Assistant

Virginia Tech, ECE Department
Secure Embedded Systems Lab

Summer Research Intern

Qualcomm Inc.
Product Security Initiative

Digital Design Engineer

Vestek R&D Corp.
Pixellence Design Group

Research Assistant

Sabanci University, Faculty of Engineering
System-on-Chip Design & Test Lab
Education
PhD in Computer Engineering

Virginia Tech

MS in Electronics Engineering

Sabanci University

BS in Microelectronics
Mathematics Minor

Sabanci University



Honors, Awards and Grants
2020

Bennett Faculty Fellow Award — NC State

The mother of Mr. R. Ray Bennett, Mrs. Alice B. Bennett, endowed a faculty fellowship for the NC State Department of Electrical and Computer Engineering as a memorial to her son. The R. Ray Bennett Faculty Fellow Award provides support for high achieving young faculty in the Department of Electrical and Computer Engineering at NC State in pursuing their academic and cutting-edge research initiatives.

Award page

2019

Best Paper Award — GLS-VLSI (MSE Track)

2019

National Science Foundation CISE Research Initiation Initiative (NSF CRII): SaTC: Secure Instruction Set Extensions for Lattice-Based Post-Quantum Cryptosystems

2018

Best Paper Runner-Up — Hardware Oriented Security and Trust (HOST)

2017

Top 50 Article — Embedded System Letters

2015

CESCA Outstanding Graduate Student Award

Outstanding Student Award is the highest recognition of Center for Embedded Systems for Critical Applications (CESCA) that is given annually to 1-2 students out of its 40+ members, and it recognizes the quality and quantity of awardees publications.

Awards page

2014

Best Poster Award

At the annual workshop of CESCA research center, the best poster award is given to the best poster design and presentation among 40+ candidates.

Awards page

2013


Best Presentation Award

At the annual workshop of CESCA research center, the best presentation award is given to the best 10 minute presentation among 40+ candidates.

Awards page